Odyssey of the Mind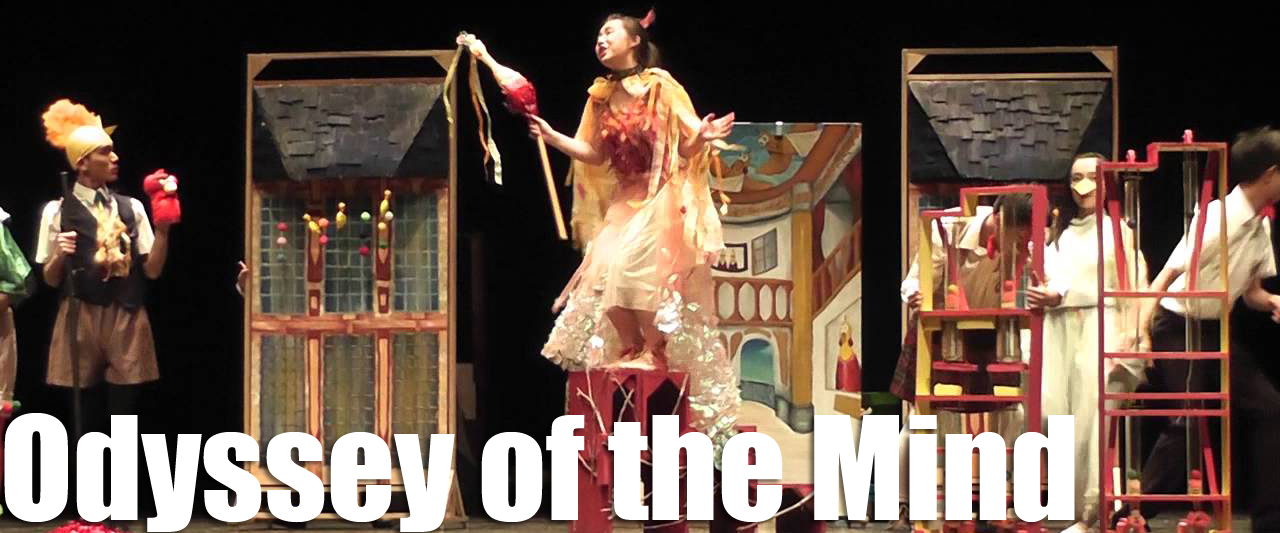 What is Odyssey of the Mind?
Odyssey of the Mind is a creative, competitive club where students are given a long term problem they have to solve. The solution generally is done as some sort of performance. On top of coming up with a creative solution to the problem the students are given a strict budget that they must use for making/purchasing the props for their performances. In addition to their long term problem, students must also answer spontaneous problems provided to them at the competition. The spontaneous problems force the students to express their creativity on the fly as they are generally only given three to seven minutes to come up with those problem solution.
Why Is Odyssey of the Mind Good for Kids?
The Odyssey of the Mind Program teachers students to learn creative problem-solving methods while having fun. For more than twenty five years, this unique program has helped teachers generate excitement in their students. By tapping into creativity, encouraging imaginative paths to problem-solving, students learn skills that will provide them the skills and ability to solve problems great and small for a life time.
The Odyssey of the Mind program teachers students how to think divergently by providing open-ended problems that appeal to a wide range of interests. Students learn how to identify challenges and to think creatively to solve those problems. They are free to express their ideas and suggestions without fear of criticism. The creative problem-solving process rewards thinking "outside of the box." While conventional thinking has an important place in a well-rounded education, students need to learn how to think creatively and productively.
In Odyssey of the Mind...
Students develop team-building skills by working in groups of as many as seven students (per team).
Students learn to examine problems and to identify the real challenge without limiting the possible solutions and their potential success.
The creative-thinking process is nurtured and developed as a problem-solving tool.
Students of all types will find something that appeals to them.
The fun of participation leads to an elevated interest in regular classroom curricula. 
Teachers have a program to further provide students with a well-rounded education.
Students learn hands on skills applicable to real world problems and solutions.
Students learn to use tools, engineering, set building, prop design, costume design, script writing, it is beautiful!
We are gearing up for our 2022-23 Season!!!  If you are interested in joining the Patton Jr. High Odyssey of the Mind team, please attend the parent meeting on 9-28-22 at 5pm in the Auditorium. If you're unable to attend, look for the posters around the building for more information. We will share a Google Classroom with info :).
Hope to see you soon!
Odyssey of the Mind 2021-2022 Teams MADE IT TO WORLD FINALS!!!
We traveled to World Finals at Iowa State University the last week of school. The teams did fantastic at the competitions, receiving many compliments. 
Thank you for supporting the team, and for supporting the fund raisers!
Through generous donations we gathered over $1100 at our Car Wash and Bake Sale!!!
Thank you!!!